Innovation Toolbox
This is your lucky day!
This Innovation Toolbox has been downloaded by over >1000 professionals worldwide. It is holistic, comprehensive and high-quality toolbox for any strategist, business advisor, innovator, design thinking coach, business consultant, or executive.
Seems expensive? Did you know that a typical day of a +10 years Innovation Consultant can cost between €2000 and €4000? It is like hiring a consultant… at a fraction of the cost. Even more, it supercharges YOU, to become the new superstar in your organisation. Your colleagues and bosses will turn to you for help.

---
Buy the full Innovation Toolbox now, or get a license for your university.
---
Free updates
You will receive 1-year free updates and new infographics that are added to the package after your purchase!
License?
Do you want to buy our Innovation Toolbox for a group, i.e. for educational purposes or as a gift to your team? Then contact us for a quote.
---
Innovation Toolbox
The following infographics are part of the Innovation Toolbox. You can find an explanation about all all infographics on our weblog.
Crisis-triggered Innovation Systems
Business Model Innovation Canvas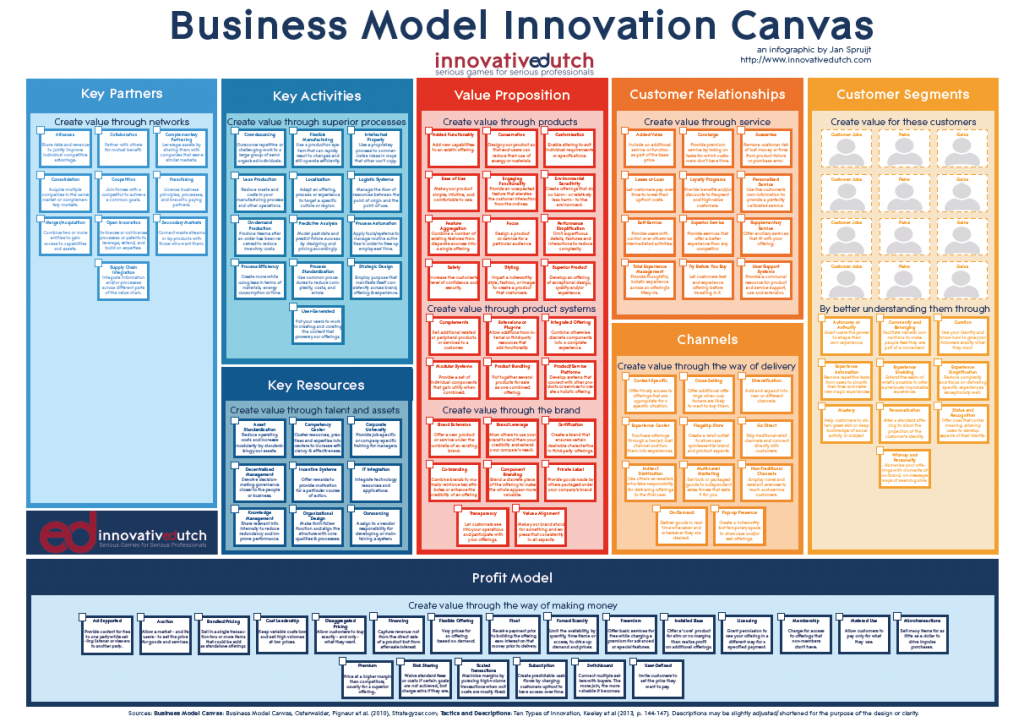 10 Types of Innovation Teams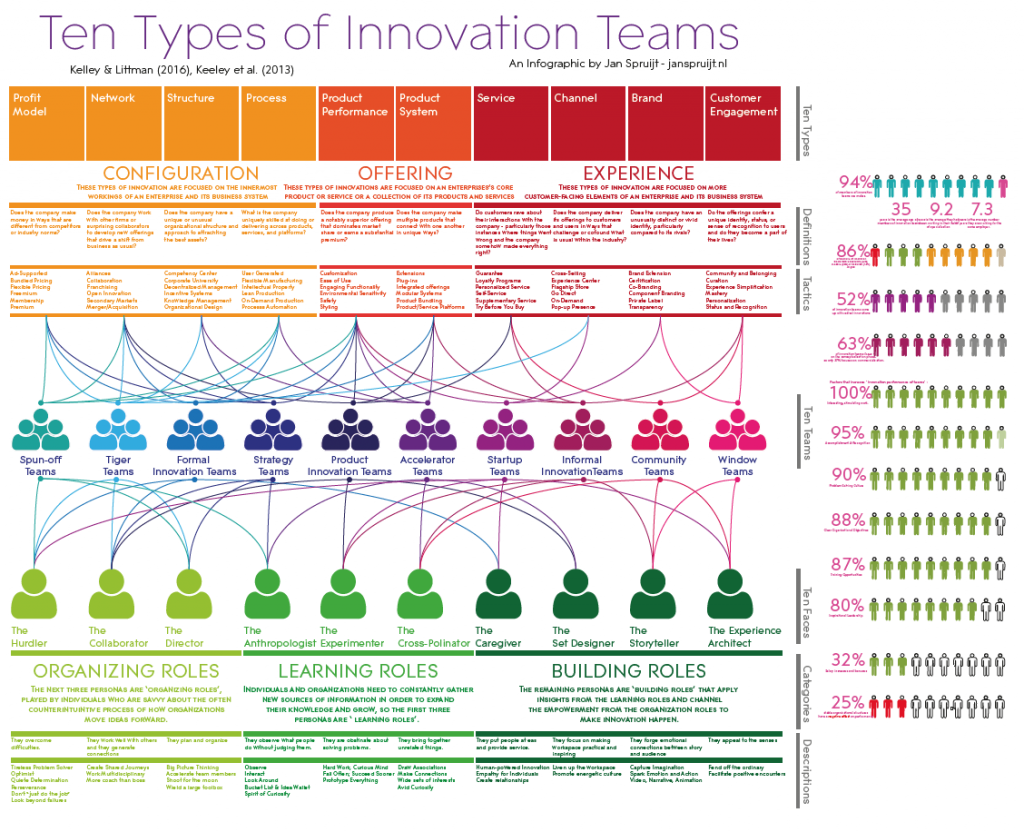 99 Mental Barriers to Innovation
10 Faces of Innovation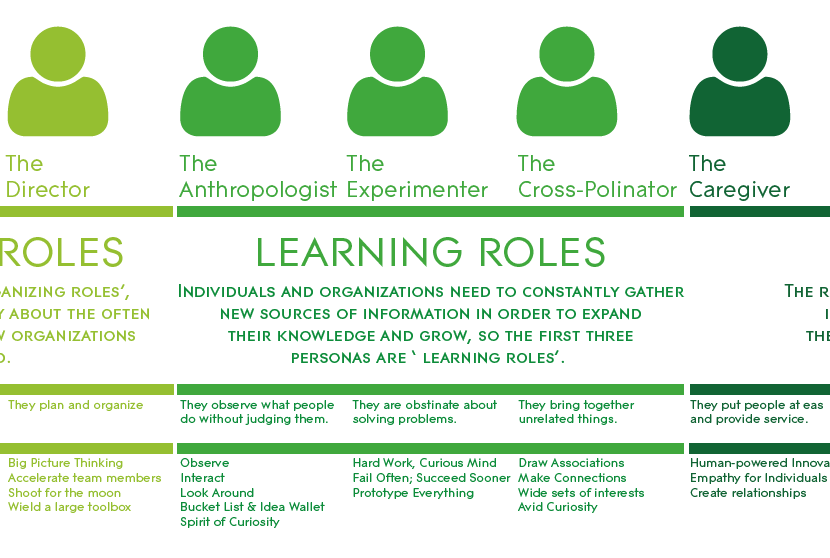 TREINDI: Futuring Research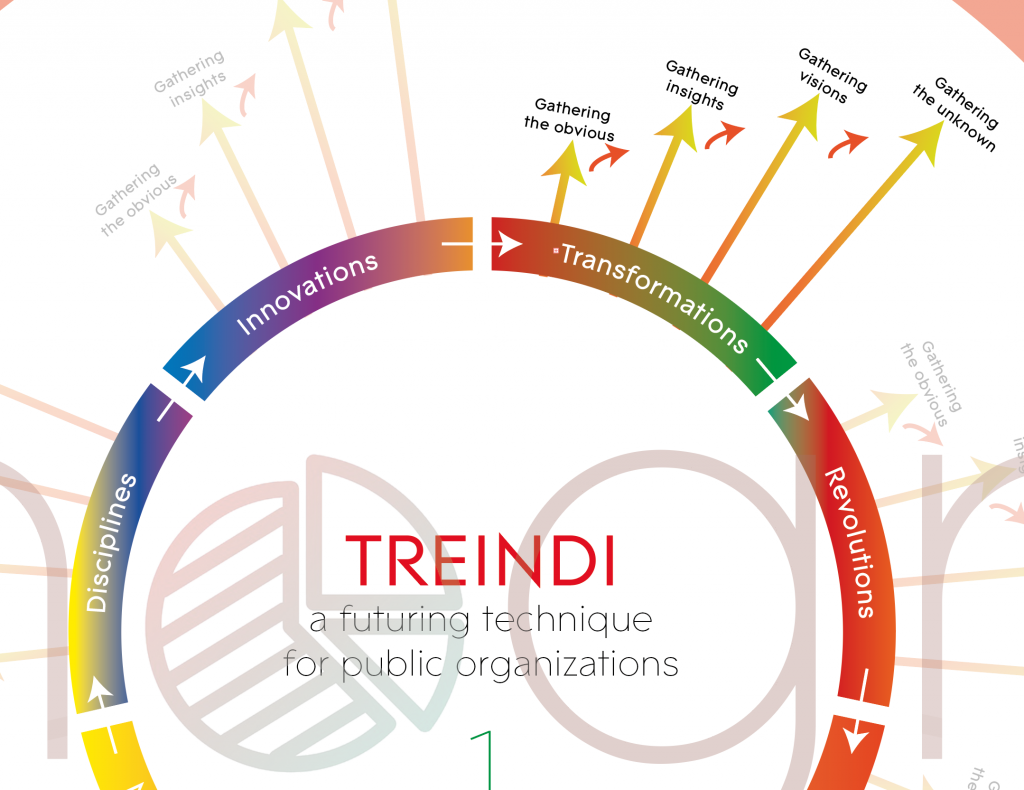 Ambidextrous Organizations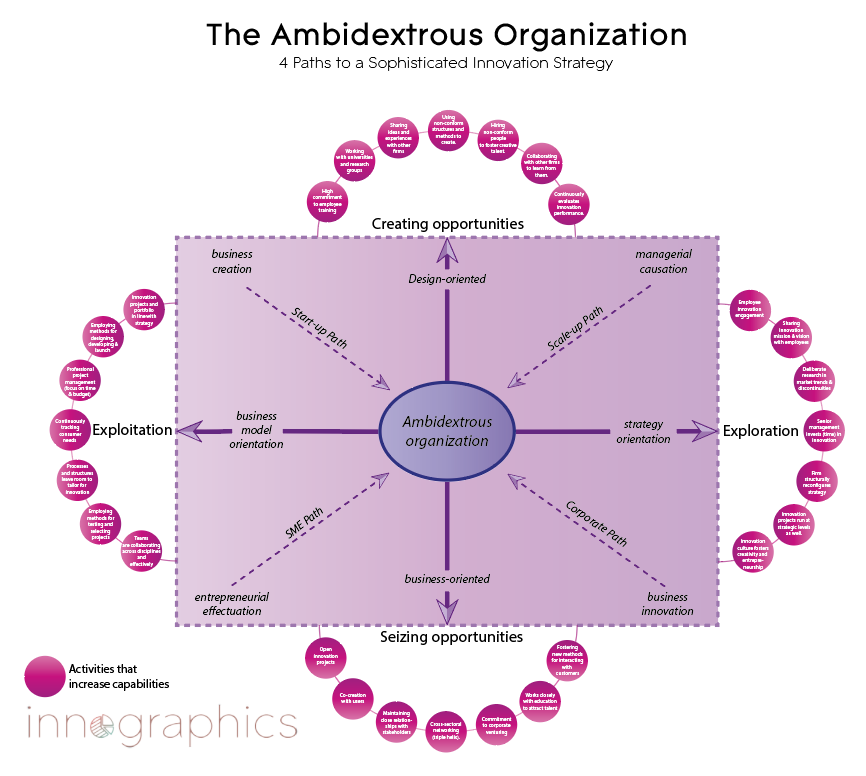 Typology for Innovative Organizations
8 Types of Innovation Processes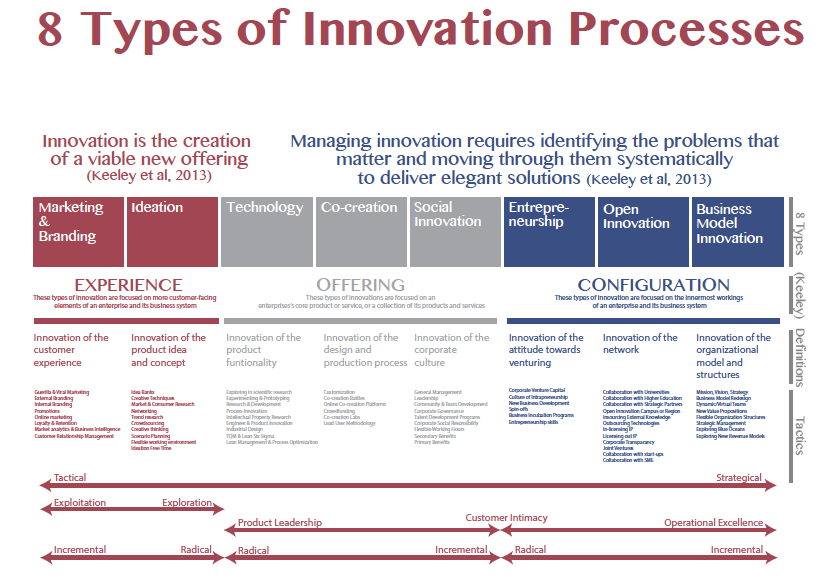 Design Thinking Taxonomy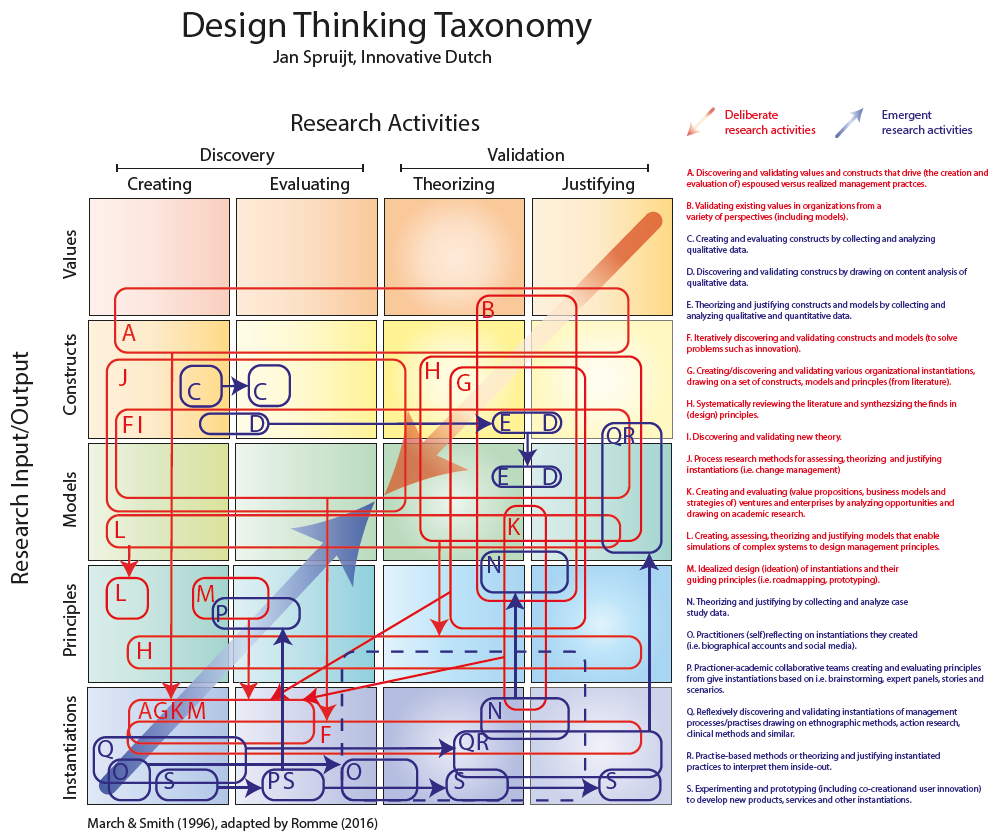 Innovation Management Canvas
33 Routes to Open Innovation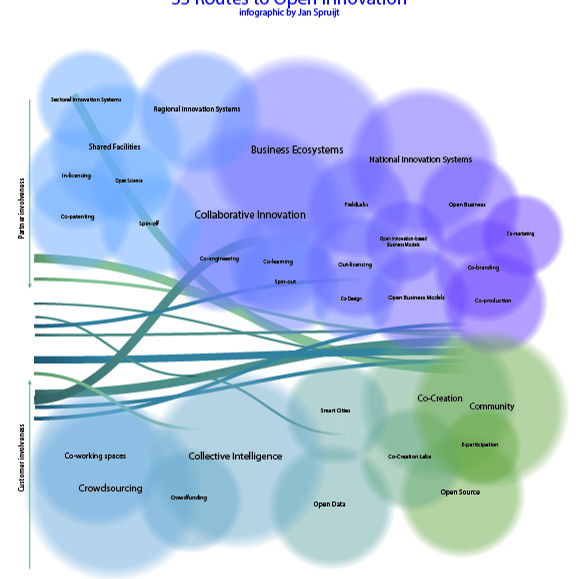 50 Research Methods for Innovation
Innovation Thinking Methods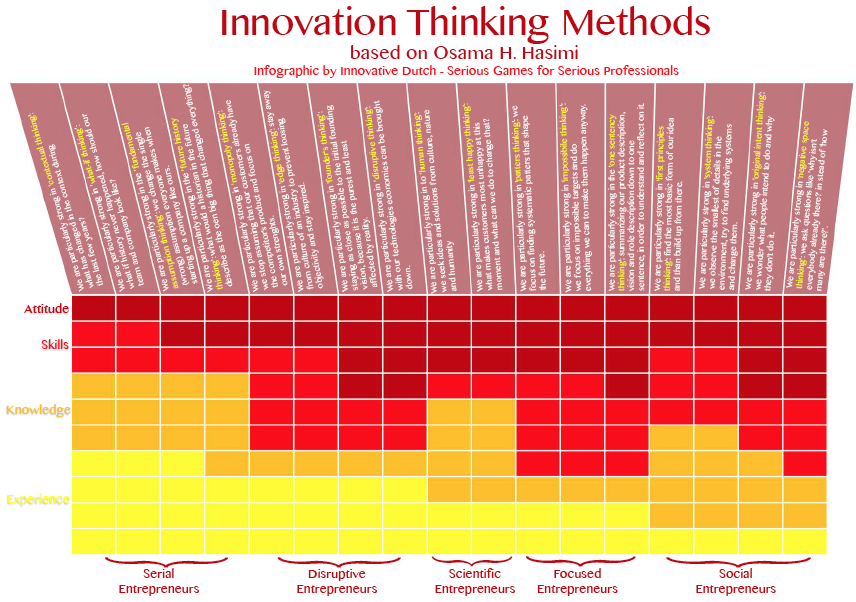 Multidimensional Model for Organisational Design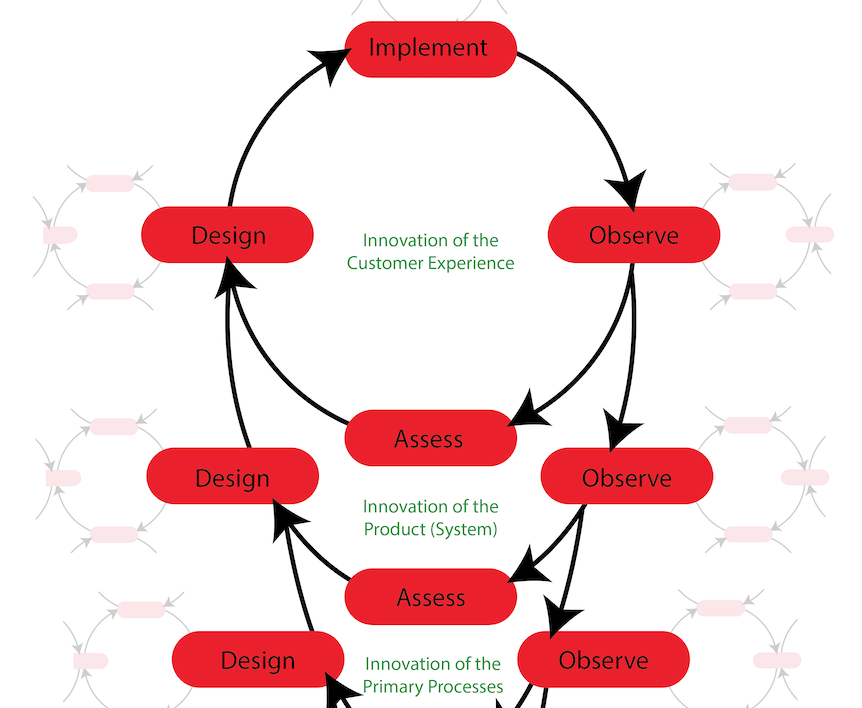 ---
About the creator: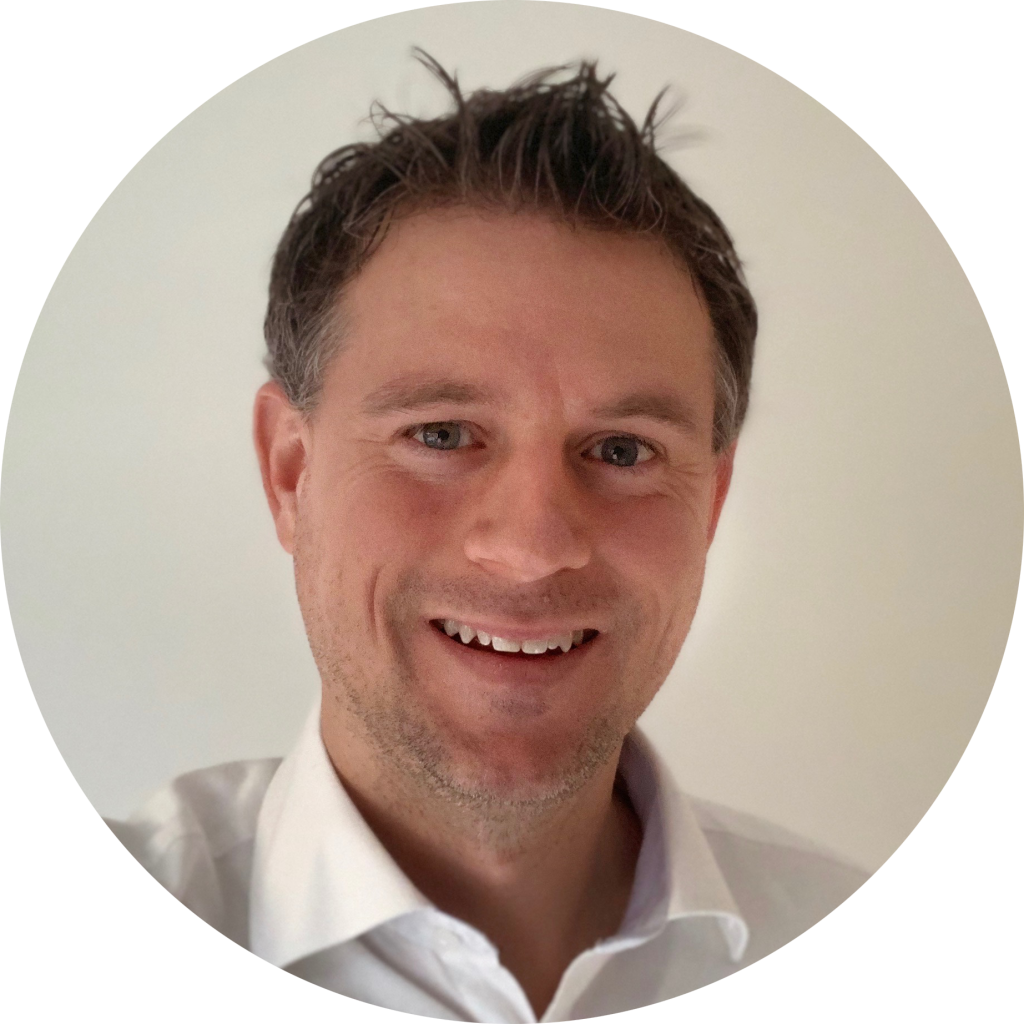 Jan Spruijt is the creator of the Innovation Management Game and founder of Innovative Dutch. Jan is an industrial engineer and senior lecturer in innovation management at Avans University and IMD Lausanne
Jan is a frequent speaker on events, a TEDx-alumnus, passionate blogger and a guest lecturer at many top universities.

Follow Jan: