Lisbon, September 22, 2018 – The Innovation Management Game was awarded as one of the 10 best business games in the world at the International Conference on Business Learning Games and the International Business Learning Games Competition (Link).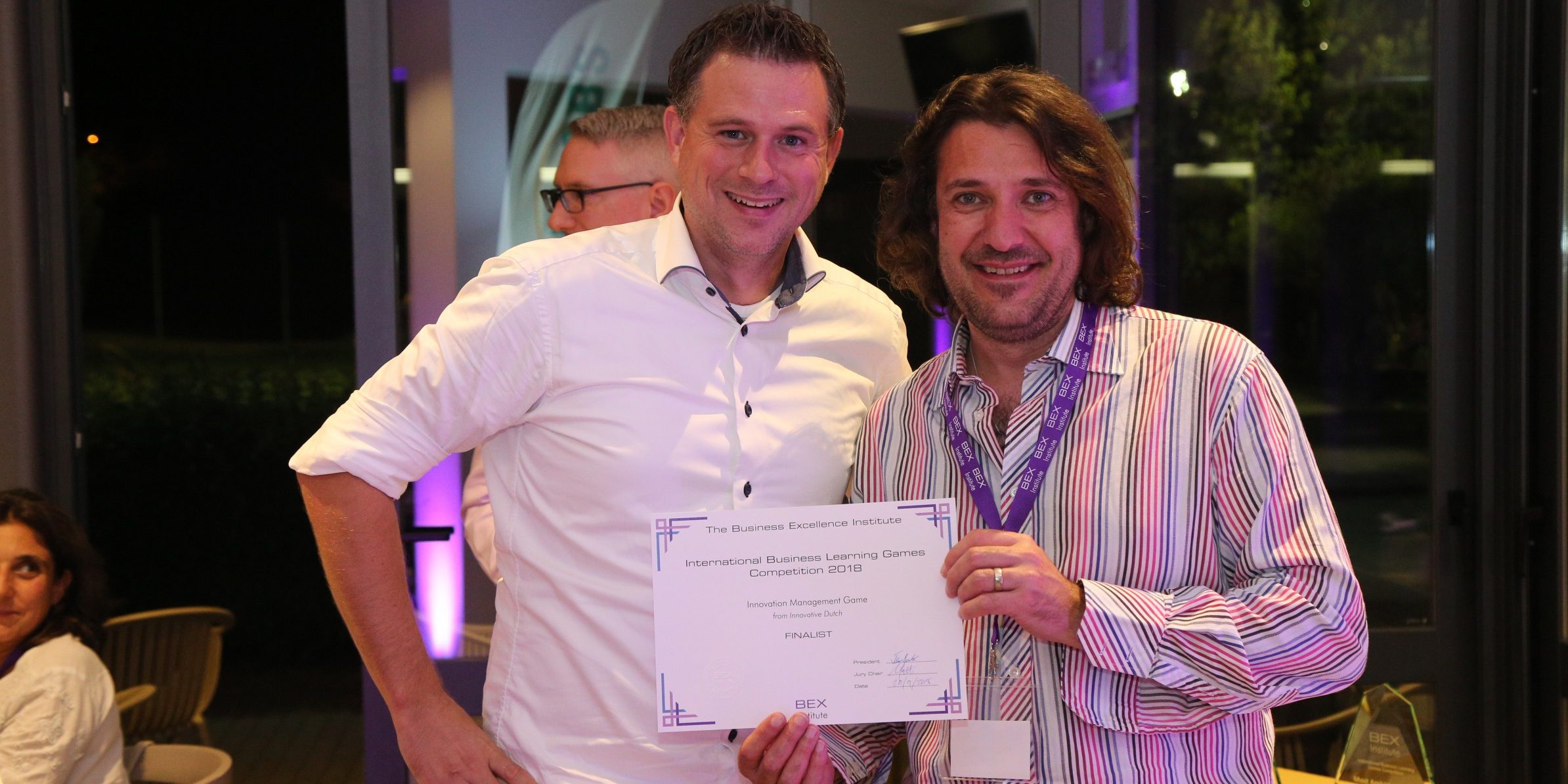 Some comments from the jury:
On Instructional Aim:
The instructional aim [is] appropriate for the target audience and its learnings are valuable and are based on sound theory.
The facilitator [is] a competent subject matter expert with experience facilitating learning.
Comprehensive feedback is given to each team after every round, based on the decisions they have made and the impact these have had in relation to their stated strategy. This supports reflection and learning.
The game's learning mechanics are such that it supplements traditional classroom learning.
On Learning Delivery:
The game has been designed for blended learning with lectures on theory and discussion amongst students being supplemented by online gameplay.
Each team's performance is influenced by other teams and the decisions they make. During play, there is competition and collaboration between teams, replicating "real world scenarios" where in some cases you will collaborate with competitors.
The fact that in tests business professionals out-perform professors (who in turn out-perform students) when playing the game, confirms that the mechanics are reasonably sound as the skills the game looks to help people develop are ones which are mastered by doing, not merely by thinking about them.
On Game Play:
Each team needs to develop and present their strategy, which should then guide the team's decision making process throughout the game. This presents learners with meaningful decisions to be made that have consequences which gives the game ability to engage players.
There is a clear understanding of how each team is progressing throughout the game.
It delivers a truly fun playing experience which enables learners to really "get into it" and enter what Csikszentmihalyi refers to as a "state of flow" in which people are so engaged that learning becomes effortless.
Source: 2018 IBLGC Feedback Report – Innovation Management Game