Ready to run an Innovation Department?
Are you a team leader, a visionary leader, a product manager or all three of them? In this game you will start as a member of an innovation department of a medium-sized company producing high-tech products in the healthcare sector. Will you be able to grow to the best in the market?
Stimulate Classroom Engagement with our Award-Winning Simulations on Innovation & Entrepreneurship.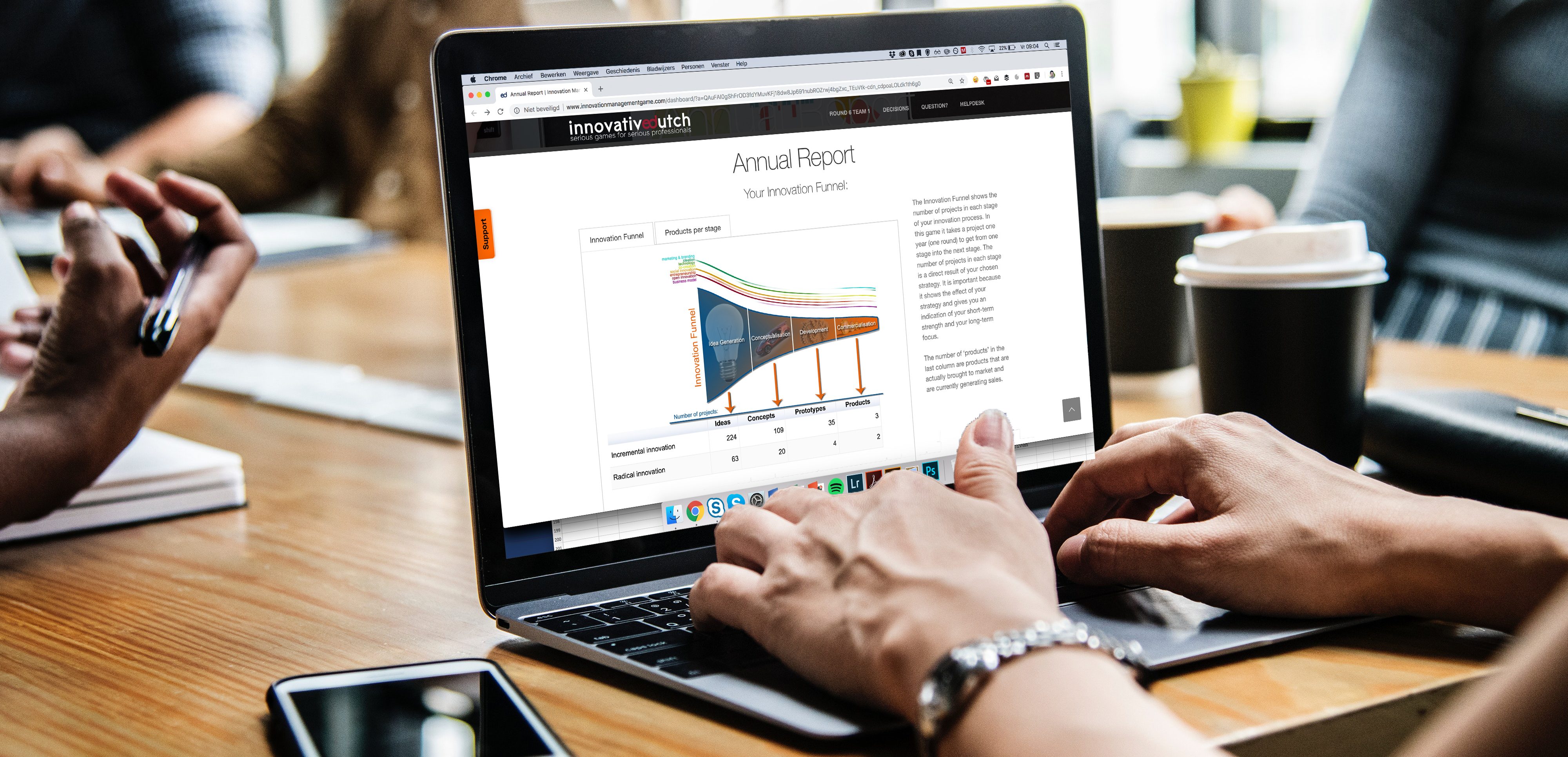 ---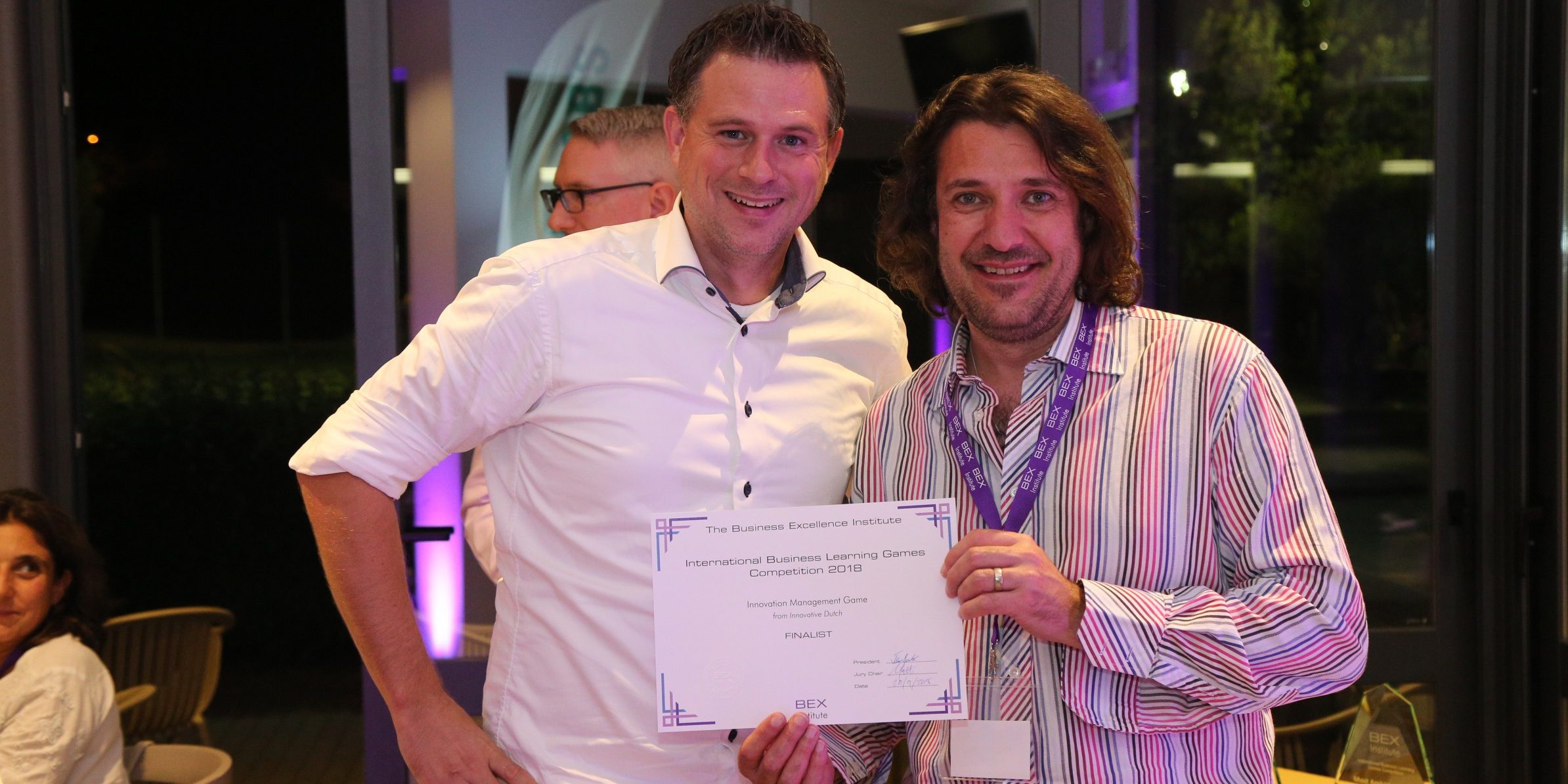 Awarded as a Top 10 Game Worldwide
So great that the Innovation Management Game was rewarded as one of the best business learning games in world at the International Business Learning Games Competition in Lisbon in september 2018!
---
Clients
Follow in the footsteps of giants…

At Fontys University of Applied Sciences / Business Management SMEs in The Netherlands, we played the Innovation Management Game with fourth year students. We wanted them to get a quick impression of all the wide-ranging concepts related to innovation. We therefore chose to play the game in two weeks at the beginning of the course. The result, students acquired knowledge of innovation theory much sooner and profounder than if we would have relied on lectures alone.
---
Why Innovative Dutch?
Personalized Feedback for players and teams during the game.
Cognitive game dynamics created by a multidisciplinary team of scientists.
We help you align the game to your course and design assignments for grading.
A unique tool that combines fun, competition and learning.
Professional assistance and customization.
Accreditation-proof and examination possibilities.
---
Solutions
Higher Education
Conferences & Events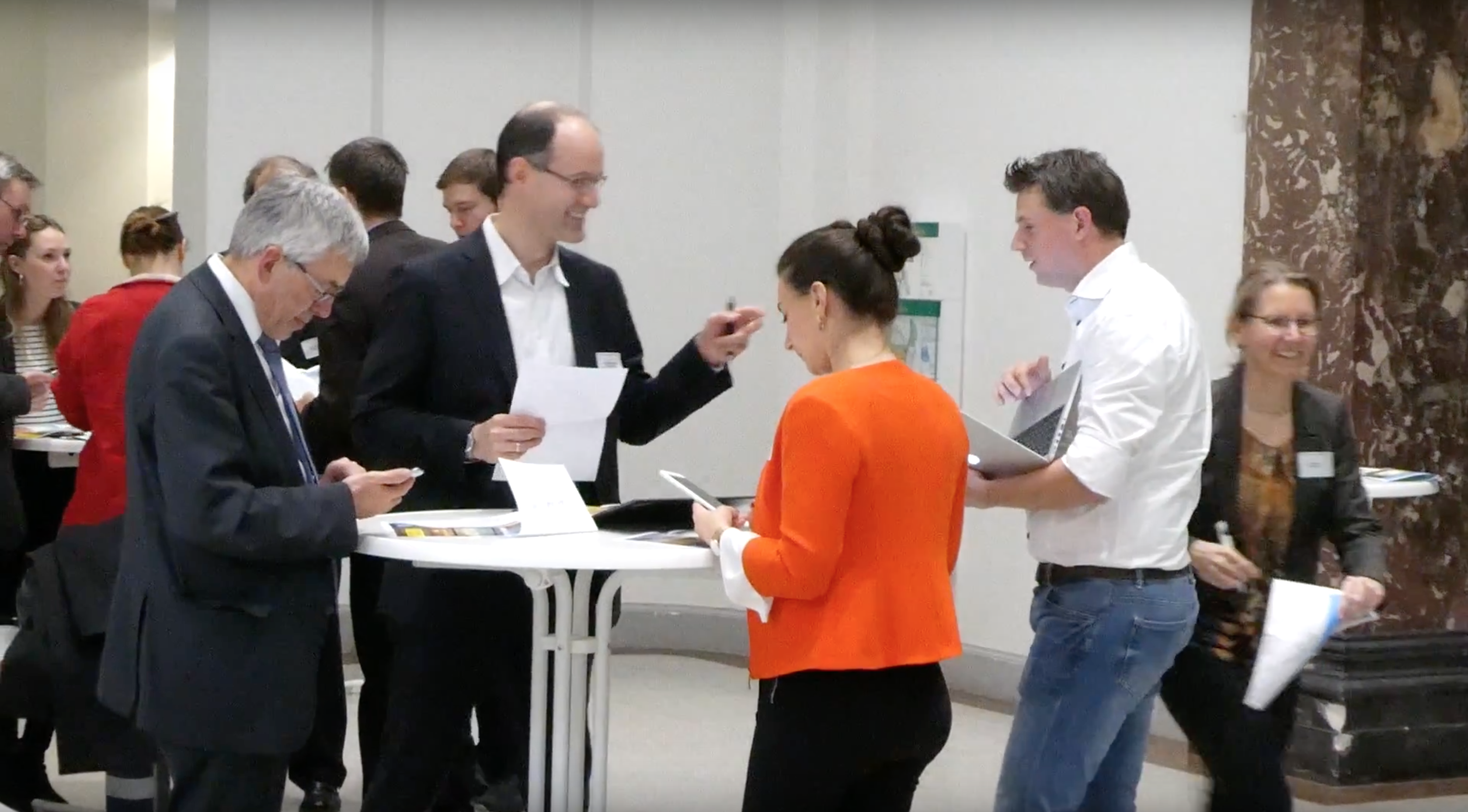 Executive Training & Traineeships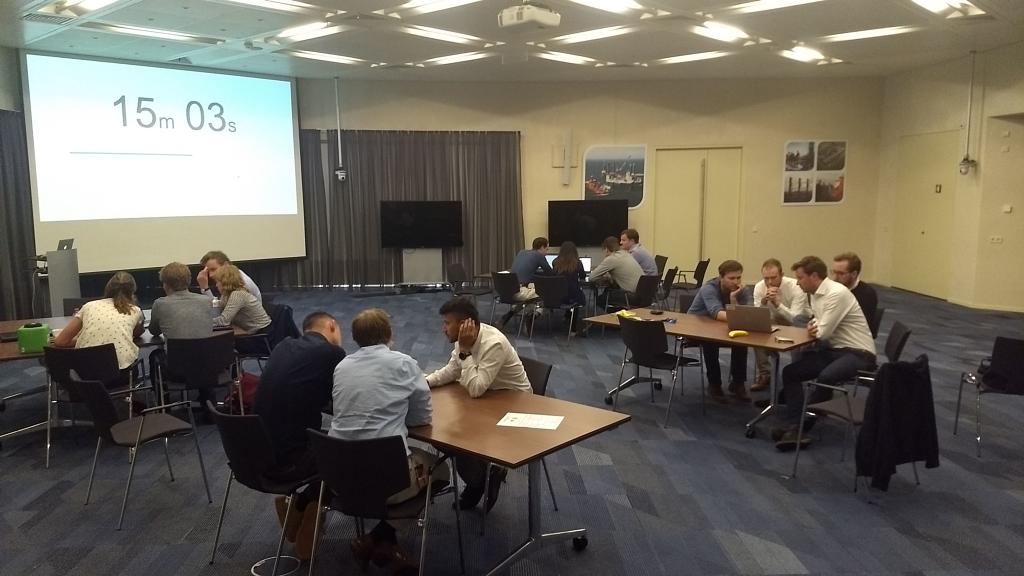 ---
Screenshots of the simulation
---
Request a Demo
---
Downloads & Links
Knowledge Base

including the manual, game instructions and FAQ

Annual Report

example of annual report for 1 round

Slide Deck

Decisions

Overview of theory/topics included

Course Programs

Examples of programs and set-ups

Objectives

Overview of teaching objectives & rubrics

Flyer

Flyer of the Innovation Management Game
---
Pricing
Online
€39,90
per participant
6 rounds
Including Feedback
Introduction Webinar
Full library access
24/7 Service
Education
€49,90
per participant + €499,- per workshop
All of the before and…
Expert Feedback
Course integration & customization
Demo round
Assignments or case integrated
Pro
€499
per participant / 7-week online course
All of the before and…
7-week online course
60-minute lectures
In-company and custom-made
Certification

Minimum order is 20.
---